| | | |
| --- | --- | --- |
| | About Dr. Theobald | |



Dr. Robert James Theobald III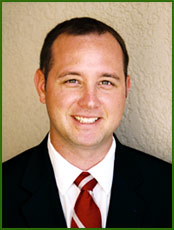 Dr. Robert James Theobald III is a Board Certified Proctologist specializing in rectal surgery and colorectal endoscopy. He received his medical degree from Kirksville College of Osteopathic Medicine in Kirksville, Missouri and performed his medical training at the Grandview Medical Center in Dayton, Ohio where he completed his Proctology Residency.

Along with his private practice in Tampa Florida, Dr. Theobald has lectured to the American College of Proctologists, the American College of Osteopathic Surgical Specialists and Colorectal Surgeons and the ATSU Clinical Review. Dr. Theobald has also been a guest lecturer for medical students at Kirksville College of Medicine and Suncoast Hospital.

Dr. Theobald has performed countless procedures including, colonoscopies, hemorrhoidectomies, pilonidal cystectomies, fistulectomies, fissurectomies and is well versed in the latest treatment methods for hemorrhoids, which include Infrared Photocoagulation and Sclerotherapy.

Dr. Theobald lives in Tampa with his wife and two children.


Membership:



AOA (American Osteopathic Association)


Hillsborough County Osteopathic Society


FOMA (Florida Osteopathic Medical Association)


ACOPR (American College of Osteopathic Proctology)

Tampa Proctologist: Dr. Robert Theobald III specializes in the treatment of hemorrhoids, colon cancer, rectal disease, anal skin tags, Inflammatory Bowel Disease, Verrucous (HPV) Lesions, Irritable Bowel Syndrome Disease, Chronic Constipation and Diarrhea, Fissures and Fistulas, Abscesses (perianal, supralevator, and intersphincteric), Thrombosed External Hemorrhoids by offering surgical means like: Hemorrhoidectomy, Pilonidal Cystectomy, Fissurectomy, Sphincterotomy & Fistulectomy and non-surgical solutions like: IRC (Infra-Red Coagulation), Sclerotherapy, Rubber-Band Ligation. Sitemap 2 3. Serving the entire Tampa Bay area of Florida including Tampa & St. Petersburg Hillsborough & Pinellas County, FL. Dr. Robert Theobald III 3109 W. Swann Ave. Tampa, Florida 33603. External hemorrhoids and bleeding hemorrhoid relief, treatments & surgery solutions by a trusted Tampa Proctologist: Dr. Robert Theobald III.
| | | |
| --- | --- | --- |
| © 2023 Dr. Robert Theobald III | | Web Page Design by JH Studios: Tampa Web Design | | |